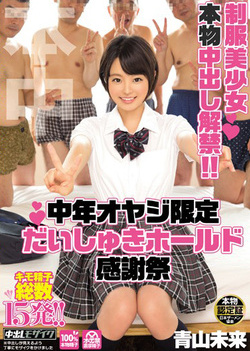 Uniform Pretty Genuine Pies Ban! !Middle-aged Father Limited The Masses Hold-out Thanksgiving Aoyama Future
2 hours 20 minutes
Kinky schoolgirl, Aoyama Mirai, decides to have a little fun as she takes off her pant after wetting it. She must be the naughtiest by the way she opens her legs wide open for a good toy rubbing. This is followed by some kissing and bonking before getting filled with cum.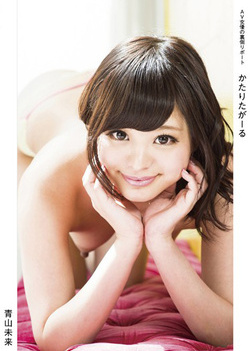 Back Report Of AV Actress Talks Were Girl Aoyama Future
43 minutes
Sweet ass Japanese teen Mirai Aoyama feels needy for some action and more than pleased to spread legs and pose her furry twat to this man, a guy with needs in feeling that bush with his dick and also stick some toys inside during scenes of nasty toy porn on the road.